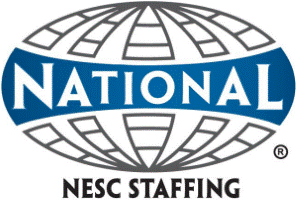 Assembler- Entry Level at NESC Staffing
Wilmington, MA 01887
Assembler / Technician (first or second shift)
WE WILL TRAIN
Robotics assembly and test, Material Movement, Data Collection, Manual Assembly, Component Testing, Visual Inspection, Inventory Tracking, and Reconciliation.
Demonstrated proficiency using a variety of hand tools to assemble and repair large mechanical assemblies
Dexterity for assembly (manual)
Strength and endurance to assemble, install and test the larger components (up to 50 lbs).
Use of basic power tools
Must be able to follow work instructions provided for each assembly Job
Ability to work in a team environment and communicate effectively
Ability to train and learn new duties.
Ability to work effectively with minimal supervision
Must be able to pass criminal background check.