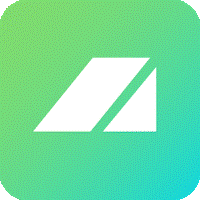 Assembler from Amtec Human Capital
Corona, CA 92880
Job Title: Assembler
Location: Corona, CA
Schedule: 2nd shift (3:30 PM - Midnight)
Duration: Temp-to-Hire

POSITION DETAILS
May perform mechanical assembly which is typically highly complex and would be responsible for fitting, aligning or adjusting of components and/or assemblies to close tolerance
Knowledge of the following: hydraulics, pneumatics, fluids, and/or electronic principals with some soldering expertise
Will perform troubleshooting, tear down analysis and rework operations
May also be trained/proficient in Clean Room techniques.
May perform various marking operations using machines, hand stamp and electro etching equipment.
Performs all other duties as assigned
CANDIDATE REQUIREMENTS
Read, write, speak and understand English.
Have good manual dexterity and the ability to work with detailed blueprints, procedures, assembly sketches or other written/verbal instructions of simple complexity.
Basic math skills to be able to calculate simple percentages regarding adjustment of set pressures.
Ability to interpret a variety of instructions furnished in written, oral, diagram or schedule form.
Ability to solve practical problems and deal with a variety of concrete variables where only limited standardization exists.
Perform moderate trouble shooting with minimal supervision.
Ability to embrace change and participate in continuous improvement activity.
If position is designated for FAA Repair Station, safety sensitive functions experience a plus. If not, FAA training is provided per the Repair Station Manual and Procedures.
Education
Education: High School Graduate or GED equivalent