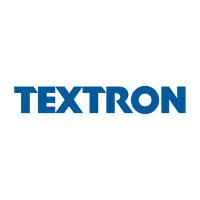 Aircraft Systems Engineer (Multiple Positions) - Bell Textron Inc.
Fort Worth, TX
JOB DUTIES:
There are amazing things happening at Bell, which means we're looking to add to our world-class engineering.  We're building the future as we support the Army with the modernization of their fleet in the Future Vertical Lift program.  To do this we need hands-on, creative engineers with experience in the transportation, defense, robotics, software, or aerospace industry to create the future of Army Aviation: Bell's V-280 Valor. We're a winning team, solving complex problems, with purpose-driven work changing the way the world flies.
Aircraft Systems Engineer (Muliple Positions):
The Aircraft Systems Engineer will be responsible for the coordination, development, and management of technical requirements.  Duties will also include developing Model Based Systems Engineering (SysML) models with emphasis on system decomposition, functions, interfaces, and performance to describe and analyze complex systems and software. System Engineers at Bell work on cutting-edge aircraft technology with opportunities in the following areas:
Position Responsibilities:
End-to-end aircraft architecture modeling and requirements definition.

System-of-system modeling of aircraft fleets in operational environments.

Autonomous systems modeling and development.

Complex mission system definition and modeling.

Integration of highly advanced technologies into usable products.

Collaboration with an extensive team of aircraft designers to build cutting-edge vertical lift aircraft.
Utilize MBSE to realize/describe/analyze complex systems in SysML.

Promote, mature and grow the application and use of MBSE for assigned design teams, program, and enterprise.

Develop operational models using OMG UML Unified Profile for DoDAF/MoDAF (UPDM).

Coordinate and execute design reviews to include SRR, SFR, PDR, CDR, FRR, TRR, SVR for air vehicle, systems, and components.

Support development of requirements and specifications for subsystems, components, parts and assemblies.

Collaborate with design engineers in the development of system and component level technical requirement specifications and Statements of Work.

Execute design reviews at the Tier I and Tier II level, ensuring all necessary deliverables are complete and entry and exit criteria is met.

Work with design teams to develop verification plans for each subsystem.

Support the identification and management of risks, issues, and opportunities and develop risk mitigation strategies.

Track and capture design decision notices, impacts and design changes as they occur throughout the program.
We know our people are what make us who we are, which means we are here to support you.  We have openings in our Engineering teams across many disciplines and levels, so you might be looking to start your career with Bell, or you might want to bring your many years of technical expertise to bear on the complex problems we have to solve.  Either way, we want to talk to you about a career with us. 
If you're coming to us from outside of the Dallas-Fort Worth area, we can't wait to tell you about the amazing advantages of living here.  We're rapidly expanding and adding new team members, and we want our new crew to feel supported as they make their transition to Dallas-Fort Worth. Your start and move date should align with your life and needs - talk to our recruiters about how we can be flexible with your needs.
Education Requirements:
Bachelor of Science Degree in Mechanical Engineering , Electrical Engineering, Aerospace Engineering, Software, Systems Engineering - or similar discipline – is required.

Master's Degree is preferred.

Position Requirements:
Experience at all levels will be considered.   Positions at various Engineering levels will be offered, depending on experience.

Minimum 2 years of experience developing models using No Magic's Cameo Systems Modeler (or similar) conforming to SysML is preferred.

Strong understanding of Modular Open Systems Approach (MOSA) is required.

Must have the ability to communicate efficiently and effectively to coordinate systems engineering activities and report status.

Must have the ability to build and maintain effective relationships with customers, internal and external suppliers, as well as horizontal integrations across the other teams.

Familiarity with aerospace design and verification processes to include; requirements development, functions development, validation and verification for conceptual, preliminary, and detailed design is required.

Must have the ability to work effectively within a team and drive tasks to closure that are high in quality and technically accurate.

Good interpersonal and organizational skills are required.

Computer proficiency using Microsoft Word, Excel, PowerPoint, and Outlook is required.


 
Preferred Experience:
Demonstrated knowledge of Model Based Systems Engineering  (MBSE) principals & practice.

OMG Certified Systems Modeling Language (SysML) Professional (OCSMP) model user / model builder.

Knowledge and application of the Architecture Centric Virtual Integration Process (ACVIP).

Familiarity with FACE, HOST software architecture standards.

Experience using 3DExperience / Enovia PLM.

#CJ
You have the unique opportunity to join a different kind of team; one that is focused on pushing boundaries, one that advocates for our customers by presenting them with the very best and by cultivating a culture of inclusivity and excitement for what's ahead.
We're an award-winning organization with a legacy of reliability, precision, and exceeding expectations. Be on the forefront of flight technology and join our team! If you want to get the scoop on our culture, leadership and benefits directly from our employees, you can check out our verified employee reviews exclusively on our partner site Comparably at comparably.com/companies/bell.
Source : Bell Textron Inc.