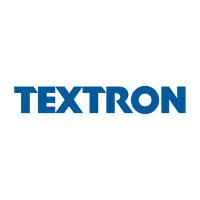 Aircraft Painter (Experienced) - Bell Textron Inc.
Piney Flats, TN
JOB DUTIES:
We are pioneers. We were the first to break the sound barrier and design the first functional jetpack. We were aboard NASA's first lunar mission and brought advanced tiltrotor systems to market. Today, we are defining the future of on-demand mobility. At Bell, we are proud to be an iconic company with superb talent, rapidly creating novel and coveted vertical lift experiences. 
Position Summary:
This position will work as a team member in the Paint department assisting with refinishing helicopters and helicopter parts. Additional pay and/or level based off of experience.
Responsibilities:
Clean, sand, mask and tape aircraft and/or aircraft parts for paint with supervision

Mix, apply, and smooth cosmetic fillers with supervision

Spray various materials, such as primer, top coat, and clear coats with supervision

Demonstrate consistent ability to perform tasks with limited errors or rework

Properly use PPE as required, to include respirator, and PPE for hazardous materials

Work overtime as determined by business need

Other duties as assigned
Skill and Experience Requirements:
2+ years of experience related to job duties required. May include experience in auto body refinishing or related field. Additional skill and experience may qualify selected candidate for a higher level/pay grade.

Full understanding of paint materials and processes. 

Basic computer skills

Ability to provide portfolio of previous work strongly preferred
Educational Requirement:
High school diploma or GED
Physical requirements:
Ability to climb and work from a ladder while using appropriate equipment

Ability to be on feet for duration of shift

Ability to lift up to 25 lbs. on a regular basis

Ability to pass a respirator fit test and wear a respirator when required
Don't miss the chance to join a diverse, inclusive environment that embodies one of our core values, Lift Each Other Up.  As a member of our global workforce, you will collaborate with dedicated, enthusiastic teams where differences in experiences, backgrounds and ideas combined with a strong passion for our products take us above and beyond flight. 
Source : Bell Textron Inc.