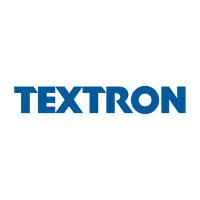 Aerospace Logistics Engineer - Bell Textron Inc.
Fort Worth, TX
JOB DUTIES:
We are pioneers. We were the first to break the sound barrier and to design the first functional jetpack.  We were aboard NASA's first lunar mission and brought advanced tiltrotor systems to market. Today, we are defining the future of on-demand mobility. At Bell, we are proud to work for an iconic company with superb talent, rapidly creating novel and coveted vertical lift experiences.
Position Summary:
The Aero Logistics Engi

neer

focuses on

the analysis and technical coordination to develop affordable and supportable military systems for Bell's V-280 program.

The position is responsible for supporting the development of support systems within the IPTs.

These support system resources include: Level Of Repair Analysis (LORA), MSG-3 (Maintenance Steering Group) or RCM (Reliability Centered Maintenance), Failure Mode Effect & Critical Analysis (FMECA), Provisioning/Supply Support, Task/Maintenance Plan Analysis, Interactive Electronic Technical Manuals (IETM), Paper-based manuals, Illustrated Parts Breakdowns (IPB), Support Equipment, PHS&T, and Repair Parts and Special Tool List (RPSTLs), and Industry MIL-STD documents and manuals, which span across multiple aircraft platforms, modifications, and development programs.

This position focuses on the design of inherent supportability into the analysis and the associated design, analysis and optimization of the customers' military support system.
Position Responsibilities:
Demonstrates a working knowledge and the requisite skill sets to work within the IPT/organization.

Performs all assigned tasks to an acceptable quality standard with minimal supervision.

Compliant to company processes, procedures, and applicable government regulations.

Support and assist in data preparation and presentation for program reviews and perform other work as directed.

Perform to a set of performance metrics and measurements that give visibility to cost and schedule objectives.

Performs other duties as required.
MINIMUM EDUCATIONAL & EXPERIENCE REQUIREMENTS :
HS Diploma (GED) required - Bachelor's degree prefered
2+ years of Military logistics experience and/or 5+ years of aviation logistics experience is preferred.

Familiar with SlicWave Logistics Product Data Software

Knowledgeable in S1000D Publication Specification

Must have strong analytical skills

Must be experienced with the MicroSoft software suite

Must have excellent communication skills
Relocation:
Textron Relocation Assistance policy is in effect / applies for this position for candidates who qualify
Don't miss the chance to join a diverse, inclusive environment that embodies one of our core values, Lift Each Other Up.  As a member of our global workforce, you will collaborate with dedicated, enthusiastic teams where differences in experiences, backgrounds and ideas combined with a strong passion for our products take us above and beyond flight.
Source : Bell Textron Inc.