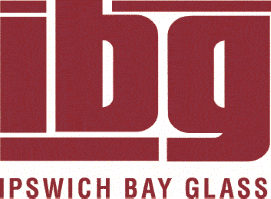 Administrative Assistant - Project Managers Assistant at Ipswich Bay Glass Company Inc
Rowley, MA 01969
Administrative Assistant – Project Managers Assistant
Ipswich Bay Glass is the premier façade company in the Northeast, providing the highest quality glazing and panel system design, fabrication and installation services. We're seeking a Project Managers Assistant to join our Administrative Support team.
Key Responsibilities include but are not limited to:
Type proposals / letters (Keep organized Archives)

Assist Project Management team with document distribution, scanning, copying & submittal preparation

Closeout and warranty packages for each project (vendor warranties & LEED Information)

Archiving job files – Maintaining active archive lists (Architectural & Shop Drawings)

Weekly preparation of Gant Charts
Issue project specific insurance certificates based on GC requirements

Download from GC or architect all drawings, bid documents, specs and print for estimating
Maintain office phone system and company issued cell phones

Order company supplies as needed

Travel Arrangements – Air, Hotel, Car

Zoom Meeting Arrangements

Cover Reception when necessary for vacations, sick days, and lunches as needed.
Assist with Registry of Motor Vehicle renewals and registrations (Including physical trip to registry locations as needed)

Assist with reporting motor vehicle accidents and damage claims to our Auto Insurance carrier (maintain file and follow up on repairs and claim status as needed)

Assist with various reporting and projects related to IBG safety program as required by the General Manager and Safety Supervisor.
Assist Marketing Firm and department managers with various tasks including website maintenance and placement of recruitment ads.
Qualifications
Positive attitude with the desire to work in a team environment

The ability to multitask and prioritize work efficiently

Experience with Microsoft Office products including Word, Excel and Project

Knowledge of UPS and FedEx shipping platforms

Prior experience with maintaining office supply inventory
Benefits
Supportive work environment

Competitive salary

100% health insurance for individuals and families

100% dental insurance

Short- and long-term disability insurance

401(k) with company profit sharing

Paid vacations and holidays