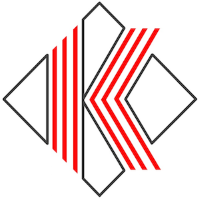 Quality Analyst at Krea Technologies
Atlanta, GA 30301
Title: Quality Analyst
Location: Atlanta, GA
Duration: 12 Months
Job Description:
We are looking for a Quality Analyst to develop and execute integration, Regression, and Functional tests as well as automated tests in order to ensure product quality. As a QA Analyst, you will analyze, estimate, plan, and coordinate testing activities. You will also ensure that quality issues and defects are appropriately identified, documented, tracked, and resolved in our defect tracking system.
Responsibilities:
Review requirements specifications and technical design documents to provide timely and meaningful feedback
Create detailed, comprehensive, and well-structured test plans and test cases
Estimate, prioritize, plan, and coordinate testing activities
Design, develop and execute automation scripts using open source tools
Identify, record, document thoroughly, and track bugs
Perform thorough regression testing when bugs are resolved
Ability to work independently
Requirements:
Degree in Computer Science, Engineering or a related subject
Proven working experience in software development
Experience with Order Management systems
Proven working experience working independently
Strong knowledge of software QA methodologies, tools, and processes
Experience in writing clear, concise and comprehensive test plans and test cases
Hands-on experience with automated testing tools
Solid knowledge of SQL and scripting
Experience working in an Agile/Scrum development process
Experience with performance and/or security testing is a plus
Best Regards,
Abisha
Technical Recruiter
Krea Technology Inc.
408.333.9882