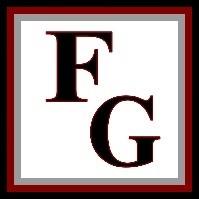 Accounting Manager at The Fidelity Group LTD
lake zurich, IL 60047
Summary: 
The Accounting Manager will be responsible for the overall accounting and finance functions of the company focusing on property management. He/she needs to ensure the accuracy of the financial statements to be submitted to the Leadership team. 
Company Description:
The Fidelity Group is a family-owned commercial real estate development group that develops, builds, owns and manages properties.  Since 1987 The Fidelity Group, Ltd. and its affiliated companies have developed over 1,000,000 sq. ft. of retail and office space, most of which it still owns and manages.  Fidelity Construction Company was established in the early 1990's to build Fidelity's projects, handle tenant buildouts and provide landscape and snow plowing services for the Fidelity family of properties. A hands-on management philosophy of its properties has proven to be successful as the Fidelity Group has maintained over a 98% occupancy level during its 30+ years of operation.
Here at Fidelity, we truly offer a family environment. As our company is led by owner operators daily. We pride ourselves on creating a workplace that has high integrity and people are appreciated. Over the years that we have been in business, we've been lucky enough to do some really big things with a small staff. We believe that can be attributed to our ability to work together and support each other regardless of situation. One of our company philosophies is to use tasks to build into people, instead of using people to accomplish tasks.
Essential Duties & Responsibilities:
Supports a variety of transactions including lease abstracts, tenant terminations, manual billings, cash receipts postings, security deposits, applications of open credits/prepaid, varication of lockbox receipts and distribution of scheduled recurring billing and rent statements, AP, tenant ledger accounting and monthly reporting.

Balance fixed asset schedules to general ledger

Oversee all accounting operations including A/R, A/P, G/L, and Cost Accounting, ensuring quality control over financial transactions and financial reporting

CAM & Tax tenant reconciliations

Prepare financial reports and analyses and publish monthly/quarterly/yearly financial statements for all corporate entities

Manage and comply with local, state, and federal government reporting requirements and tax filings

Month and year-end closing; Gross Potential Rent posting, charge verifications, payment applications, accrual/prepaid adjustments, balance sheet GL audits, year-end tax preparation.

Monthly cash flow projections. Budget vs actual variance reporting. Development budget tracking, working closely with Project Manager to effective track current and projected spending by category

Monitor and report daily cash and funding balances

Ensure that all bank statements are reconciled on a timely basis and follow up on all outstanding checks and reconcile items monthly.

Management of accounting staff and coaching the team members to further develop competencies

Directs

 

the establishment of accounting policies, practices, and procedures.

Prepare and determine if 1099's added within the year are necessary.




 
Qualifications (Education and/or Experience):
The requirements listed below are representative of the knowledge, skill and/or ability required:
Bachelor's degree in Accounting, Finance, or related field.

Masters in accounting or MBA preferred

5+ years of accounting experience in real estate, property management or construction is highly preferred

Knowledge of Generally Accepted Accounting Principles (GAAP) and Financial Accounting Standards Board (FASB) regulations including a basic knowledge of financial terms and principles to include accounting methods (cash, accrual, and full GAAP).

Ability to think strategically and analyze data to deliver actionable intelligence

Self-starter, ability to work autonomously and take the initiative

Software proficiencies preferred; QuickBooks, AppFolio and Microsoft Office suite (proficiency in excel required), Teams, Yardi property management software preferred.

CPA is preferred
Benefits:
Health Insurance offered

Dental Insurance offered

Vision Insurance offered

Bonus incentive based on individual/company performance

Paid time off - vacation time & holidays
75,000 - 85,000 /year
Bonuses