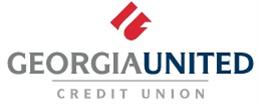 Business Analyst at Georgia United Credit Union
Duluth, GA 30097
Georgia United Credit Union is a full service financial institution founded in 1958.  As an organization that is committed to service, our vision is to become the financial institution and employer of choice by consistently exceeding our member and employee expectations. 
We are seeking a Business Analyst. This position is responsible for performing and coordinating analysis and design of business systems, developing and maintaining a thorough understanding of the needs of the assigned customer group from business and technical perspectives. Business Analyst will work closely with internal and external clients as well as vendors and other groups to capture functional and technical requirements. Business Analyst will also help with the development of testing procedures, acceptance criteria and testing. They will function as a liaison between business groups and the technical systems groups.
Job Responsibilities:
Leads requirements analysis, validation and verification, ensuring that requirement statements are complete, consistent, concise, comprehensible, traceable, feasible, unambiguous and verifiable.

Elicits requirements using interviews, document analysis, surveys, site visits, business process descriptions, use cases, scenarios, business analysis, and/or requirements workshops.

Collects and analyzes the projects' business requirements and transfer the knowledge to the development team.

Communicates relevant information to company management and business units that rely on that information to define system requirements or processes.

Reviews and/or prepares system documentation and specifications in accordance with methodology.

Leads internal teams and requirement gathering sessions.

Provides suggestions on areas for improvement in internal processes.

Facilitates requirements prioritization based on business value.

Manages requirements traceability information and tracks requirements status throughout the project.

Manages changes to requirement through effective use of change control processes and tools.

Assists in enforcing project deadlines, scheduling and methodologies.

Performs data analysis.

Promotes and establishes strong, positive and productive working relationships within the organization through commitment to the company's purpose, mission and core values.
Qualifications:
Bachelor's degree or equivalent experience.

Minimum 1 year experience, prefer 2-5 years in a Business Analyst and/or Business Analyst management role.

CBAP or PBA certification preferred.

Advance technology skills with Visio and MS Office, including Word, Excel and PowerPoint, Internet, and Email.
We offer competitive compensation and a multiple-option benefit package including health, vision, dental, basic and optional life insurance, short and long-term disability, paid time off, annual time off, service days, Traditional and Roth 401(k) plans and company matching, flexible spending account, HSA and tuition assistance.
All applications for employment must be submitted using Georgia United's online careers website. Only candidates meeting the minimum qualifications and requirements will be considered for employment opportunities.
To apply for opportunities, please visit:  https://bit.ly/3KFP6LI
Georgia United Credit Union is proud to be an Equal Opportunity Employer
Georgia United participates in E-Verify