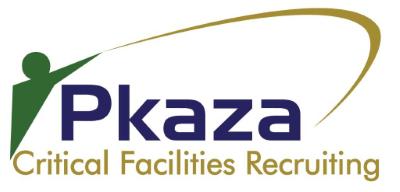 Navy Nuke (15677042) at Pkaza- Critical Facilities Recruiting
Ashburn, VA
This job opportunity is with a market leader of Critical Power Services in the nation. This opportunity provides a career-growth minded role with exciting projects with leading-edge technology and innovation as well as competitive salaries and benefits. This company provides data center solutions custom-fit to the requirements of their client's mission-critical facilities. They offer Third Party Installs, Corrective and Preventive Maintenance of Mission Critical Equipment, UPS and Generator Maintenance & Repair Services, Turnkey Electrical Solutions, DC Plant Services and Battery Services. They provide reliability and uptime of mission-critical facilities for many of the world's largest organizations and government facilities including Enterprise Data Centers, Colocation Providers and Hyperscale Companies.

UPS Field Service Technician - Ashburn, VA
NAVY NUCLEAR / NAVY NUKE / NAVY ELECTRICIAN PREFERRED

We are looking for an EMN, MMN, or ETN to transition into a Data Center Power Systems (Engineer - replace with) Field Service Engineer role to support critical data center clients. The (Critical Facility-get rid of) Field Service Engineer will be responsible (I would toss this word salad - for creating, implementing and supporting critical power solutions for their customers' equipment keeping compliance with contractual commitments, directing technical and administrative tasks related to the operation of the critical facility infrastructure and assuring compliance with company's policies and procedures.End ) The Data Center's that they support are 24x7x365 a year operations which require solutions that create 99.999 % uptime. The field service engineer job will be home based and dispatched to customer sites as required. A clean driving record and reliable automobile is required.

Responsibilities:
Troubleshoot and Run Diagnostics, Conduct Preventive Maintenance and Emergency Repairs on Critical Facilities Power Equipment within the Data Center as specified and on schedule to include UPS Systems (Uninterruptible Power Supply) and related parts such as battery systems, PDUs and Switchgear
Participates in the preparation of analyses and reports on the data center infrastructure, develops project plans and conducts briefings and presentations (get rid of this bullet?)
Operate and perform annual service on a variety of state of the art critical systems, including but not limited to; medium voltage switchgear, diesel generators, paralleling switchboards, UPS, and PDUs,
(Don't need this part, relates to cooling)- mechanical heat rejection systems, computer room air handlers, fire detection/suppression and building monitoring systems.)
Ensures that operational, maintenance and emergency methods of procedure (MOP's and SOP's) are developed and strictly adhered to.
Review schematics and one line diagrams in the event of servicing equipment within the facility
Application assistance to design engineers and architects (what does this mean? get rid of?)
Requirements:
6 years + of relevant data center / critical facility / Navy Nuclear experience (experience with critical power, electrical and mechanical equipment including generators, critical and essential PDU's, UPS, switchgear, ATS (Automatic Transfer Switches), SCADA Systems, chillers, Air handling units, computer grade cooling systems, DC Power Systems, and building monitoring/control systems) (Do we need to list the cooling equipment? - electrical job)
Type of Navy Experience - Navy Nuke Trained / Naval Nuclear Training
EMN - Electricians Mate (Nuclear Trained)
ETN - Electrical Technician (Nuclear Trained)
MMN - Machinist Mate (Nuclear Trained)
Nuclear-trained MMs, EMs and ETs perform duties in nuclear propulsion plants operating reactor control, propulsion and power generation systems. The NF provides opportunities to work closely with specialists in the nuclear, technology, and engineering fields; reactor operator of a naval nuclear propulsion plant. The Navy is the leader in the development and safe operation of nuclear power plants and provides the most comprehensive technical education available in the Nuclear Field. This experience is uniquely transferable and can applied to data center facility operation positions that equates to high salaries as well as leadership roles within the critical facilities market.
New and exciting career opportunities await the select group of people who possess nuclear knowledge and know-how, gained through Navy training.
Critical Facility Power Experience.
Data Center Operations Experience a plus
Must have the technical knowledge and practical experience of operating, troubleshooting and maintenance of Mission Critical Mechanical and/or Electrical Support Systems
Valid drivers license and clean driving record is required.
Candidate must be willing to work nights & weekends when necessary
Knowledge of general computer hardware & software applications
Requires excellent verbal, written communication skills & customer relation skills
Submittal Instructions:
Please send your resume to resume@pkaza.com ( resume at pkaza dot com ) with 15677042 in the subject. After applying, if you have further questions, you may call 973-895-5200 and ask for Iggy. You can also submit via our career portal and take a look at other Critical Facility openings we are working on at, https://www.pkaza.com/jobs/

To Apply Directly:
https://jobs.pkaza.com/careers/1311-General/jobs/15677042-Navy-Nuke/

If you are in Data Center Facilities but this opportunity is not what you are looking for let's still talk. New openings are coming in weekly and others we are not allowed to post. We also not only keep leads confidential but pay for referrals as well.

Company offers competitive salaries and benefits package including medical insurance and a 401(k) plan.

EOE/AA Employer M/F/D/V

Pkaza, LLC is a third party employment firm. All fees assessed by Pkaza will be paid by our employer that we represent and not by the candidate.