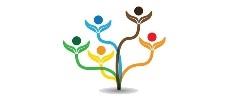 Mental Health Counselor at Catholic Community Services
Burien, WA 98166
Are you a novelty seeker?  Do you seek new ideas and creative approaches?  Are you tired of working 9-5?  Do you need flexibility? 

HIRING FOR - BURIEN (South Seattle Area)

(Burien Site is Co-Located with the Latino Civic Alliance serving the Latino Community in South King County)

HYBRID REMOTE OPPORTUNITY!

NEW HIRE SIGN-ON BONUS & RELOCATION ASSISTANCE!
CCS - Family Behavioral Health System is looking for Mental Health Therapists who want to put their passion for helping youth and families into action!

WE ARE AN ORGANIZATION THAT VALUES:
Social justice
Strengthening families
Building community
Professional development
Join us in impacting youth and families in our community to achieve safety, stability, and hope for the future!
Our staff!!!
WHAT WE OFFER: 
Starting Base Salary Range (Master's Level): $71,194.50 - $79,189.50 (DOE)
Starting Base Pay Range (Bachelor's Level): $32.61 - $35.97 (DOE)
Additional pay: $1,800.00 per year for coverage after hours
Incentive pay: Up to $8,000.00 per year (Based on performance)
Additional pay for: Licensure (Master's Level)
Additional pay for bi-lingual fluency skills in: Spanish & English
 BENEFITS:  
12 paid holidays; plus 1 personal holiday each year!
3 weeks' vacation per year
12 sick-days per year
Medical
Dental
Vision Insurance
Life Insurance (1 times annual salary)
Retirement Plans: 403-B Employee Savings Plan and an Employer Contribution Pension                                                                                                                      

Training and Supervision:
Extensive training in multiple clinical approaches as well as trainings in related areas
Weekly supervision with your Clinical Supervisor
Daily supervision and support, as needed
Immediate assistance and clinical supervision/consultation available at any time 
JOB SUMMARY:
We provide family, strength-based mental health services for children and families in their own home and community.  Our enthusiastic clinical teams provide whatever is needed to help children and youth remain safely in their own home with their family, restoring hope and promise, providing intense mental health services and supports, and helping to strengthen the family unity. Clinicians work flexible schedules, based on their family's needs, including evenings and weekends, in the home and community setting of the youth and families.  This position will participate in an on-call rotation with other Clinicians and Clinical Care Coordinators.  This unique way of working allows Clinicians the opportunity to offer a high level of collaboration, coordination and intensive behavior health services while allowing room for creativity and needs driven work. Emphasis is on achieving incredible outcomes with children, youth and families by actively partnering with them along with their natural and community services and supports to achieve long term safety and stability in our neighborhoods and communities. 
This position will be based out of the FBH Burien office. This position requires scheduling flexibility to meet the needs of youth and families served. The services we offer will be provided in community-based settings and in family homes. 
A full job description with qualifications may be shared with candidates identified for an interview. 


WHAT WE ARE SEEKING IN A CANDIDATE: 
Master's degree in Behavioral Sciences, or equivalent, accredited degree.

Knowledge of WISe (Wraparound with Intensive Services) principles and practice preferred, but not required at time of hire.

Must have fluent bi-lingual skills in Spanish and English. 

 

Energetic, innovative style with the ability to engage children, youth and family members in services.

Enthusiastic and optimistic approach, encouraging ongoing participation of all involved.

Natural ability to work with others through a genuine strengths-based approach, appreciating unique qualities.

Passion for helping families stay together.

Ability to visually assess safety in the community and family homes

Ability to work both independently and as a member of a team.

Demonstrate the necessary attitudes, knowledge and skills to deliver culturally competent services and work effectively in multi-cultural situations.

Ability to meet with clients and colleagues in homes and community locations as needed.

Preference for a flexible schedule rather than a traditional, fixed 8-5 Monday through Friday facility-based position.

Should be able to participate in on-call rotation responsibilities, which will be discussed in our screening process. 

Applicant must successfully pass required background clearances prior to an offer of employment. 

Valid driver's license & current automobile insurance, reliable transportation with an acceptable driving record per CCS policy. 

Support and uphold the mission, beliefs and values of Catholic Community Services and Catholic Housing Services.

Must be fully vaccinated against COVID-19.
ABOUT BURIEN:
Since the incorporation of Burien in 1993, the city has been busy defining and redesigning itself as a vibrant King County city.   Enjoy all the area has to offer:
Located just

south of Seattle, Washington, the City of Burien's residents see a 100-year old community with a rich heritage, as a friendly community with well-established neighborhoods and a small-town atmosphere.

Burien is a vibrant and creative community, where the residents embrace diversity, celebrate arts and culture, promote vitality, and treasure the environment. 
If you are not on our careers page: please view our opportunities at: https://fbh-ccsww.icims.com/jobs/intro . Search for the jobs of interest and click on the blue link on the careers page, located on the upper right hand corner that says: "Apply for this job online" and upload your resume and answer a few questions for consideration. 
For additional questions, contact Karla Lacktorin, Regional Clinical Recruiter, at karlal@ccsww.org.
Note to Internal Candidates: HR reviews internal compensation and determines any increase based on their experience and also agency internal equity factors.
Catholic Community Services and Catholic Housing Services is an Equal Opportunity Employer. Please let us know if you need special accommodations to apply or interview for this position.
71,195 - 79,190 /year
Eligible for additional bonuses and other pay incentives