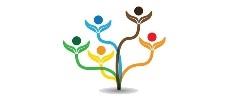 Crisis Mental Health Therapist at CCS - Family Behavioral Health
Tacoma, WA 98407
Crisis Mental Health Therapist - TACOMA, WA

$2,000.00 NEW HIRE SIGN-ON BONUS & RELOCATION ASSISTANCE!
Do you crave a more flexible work-day? Make an exciting change!
Catholic Community Services, Family Behavioral Health is looking for a Clinician to join our team of innovators who explore and develop new approaches and implement novel strategies.  Our teams provide individualized, creative and flexible services, infused with evidence-based and evidence-informed strategies.  

WHO WE ARE: 
We are a values-driven organization, providing family-oriented behavioral health care for children, youth and families, provided primarily in their own home and community. Our enthusiastic clinical teams provide whatever is needed to help children and youth remain safely in their own home with their family, restoring hope, providing intense mental health services and supports, and helping to strengthen the family unity. With sites located in Tukwila, Burien, North Tacoma, University Place, Olympia, Shelton, Bremerton, Aberdeen, Yelm, Vancouver, (Salmon Creek and Oakview Drive) and Portland Oregon, we offer comprehensive intensive, Wrap-around mental health services to a diverse population for youth and families. We employ almost 600 energetic and compassionate employees.
WHAT WE VALUE: 
Compassion  Diversity  Strength-Based-Approach  Social-Justice & Our Staff!
WE OFFER:
Base Salary: $71,194.50 
Availability Pay: $75.00 per pay period (2 times per month)
Crisis Team Member Differential Pay- $125.00 PER PAY PERIOD 
Quarterly pay for: Licensure
Additional pay for: Language proficiency in Spanish & Other Languages, as needed.    
BENEFITS:  
12 paid holidays; plus 1 personal holiday each year!
3 weeks' vacation per year
12 sick-days per year
Medical
Dental
Vision Insurance
Life Insurance
Retirement Plans: 403-B Employee Savings Plan and an Employer Contribution Pension 
Relocation assistance                                                                                               
Training and Supervision:
Extensive training in multiple clinical approaches as well as trainings in related areas
Weekly supervision with your Clinical Supervisor
Daily supervision and support, as needed
Immediate assistance and clinical supervision/consultation available at any time
JOB SUMMARY:
The Children's Mobile Crisis Team with CCS's Family Behavioral Health System provides a creative and innovative mobile crisis response to children and youth who are in the midst of a mental health crisis. The crisis clinician may meet with the child and family in a hospital emergency room, in community settings or in the home.   A mobile crisis clinician has a flexible work schedule to ensure the crisis team's ability to respond to community crisis needs. Often both the child and parent are in distress, and need a clinician who can calmly listen with empathy, while clinically assessing the situation. When responding to a child in an emergency department the crisis clinician works closely with family members and hospital emergency department staff so that the family experiences consistent and integrated care.  Once all family members are ready to move forward, the clinician, youth and parent(s) then work together to develop a plan for safety and stabilization that will allow the child to safely remain in the most normative environment possible (preferably the child's own home).  
Clinicians work flexible schedules in the home and community setting of the youth and families.  This unique way of working allows clinicians the opportunity to offer a high level of collaboration, coordination and intensive behavior health services while allowing room for creativity and needs driven work. Emphasis is on achieving incredible outcomes with children, youth and families by actively partnering with them along with their natural and community services and supports to achieve long term safety and stability in our neighborhoods and communities.  
WHAT WE ARE SEEKING IN A CANDIDATE: 
Master's degree in Behavioral Sciences, or equivalent, accredited degree
Energetic, innovative style with the ability to engage children, youth and family members in services
Enthusiastic and optimistic approach, encouraging ongoing participation of all involved
Natural ability to work with others through a genuine strengths-based approach, appreciating unique qualities and assets of all involved
Preference for a flexible schedule rather than a traditional, fixed, 8-5pm, Monday through Friday, facility-based position.
Passion for helping families stay together
Embraces a multi-cultural environment
Valid driver's license & current automobile insurance, reliable transportation with an acceptable driving record
Ability to visually assess safety in the community and family homes
Ability to meet with clients and colleagues in homes and community locations as needed
Support and uphold the mission, beliefs and values of Catholic Community Services and Catholic Housing Services
Knowledge of WISe (Wraparound with Intensive Services) principles and practice preferred, but not required at time of hire 
ABOUT TACOMA: 
Urbanites are drawn to downtown Tacoma for its competitively priced living spaces with sweeping views of Mt. Rainier, city and water views, while families gravitate toward Tacoma's charming, affordable neighborhoods with big city amenities. Tacoma, conveniently located on the I-5 corridor, easily accessible to Seattle. Enjoy all the area has to offer:
A haven for hikers, runners and cyclists. Tacoma is alive with activities from students attending the Universities and Trade, Technical and Community Colleges.
Tacoma's gourmands and culinary connoisseurs have cultivated a scene that's made national press, with top-notch meeting and convention spaces, and huge headliner concerts have drawn visitors from across the globe.
Birthplace of world-renowned glass artist Dale Chihuly, displaying at the Glass Museum, Tacoma is home to vibrant, creative community writers, artists and musicians, photographers, filmmakers, passionate entrepreneurs and business owners.
Upload your resume as a first step in our application process at: https://fbh-ccsww.icims.com/jobs/intro .  For additional information: Text Christina at 253-691-5446
Catholic Community Services and Catholic Housing Services is an Equal Opportunity Employer. Please let us know if you need special accommodations to apply or interview for this position.
starting at 71,195 /year
Availability pay and Crisis Team Member Differential