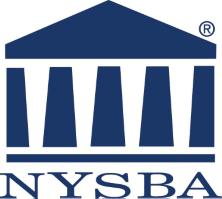 Content and Communications Specialist at New York State Bar Association
ALBANY, NY 12207
The New York State Bar Association, a nonprofit professional association based in Albany, is seeking a full-time writer to serve as a Content and Communications Specialist.

The successful candidate would research and write communications materials including news releases, articles, speeches, and website copy. The incumbent will also coordinate and manage the production and dissemination of print, on-line, audio/video materials, as well as handle inquiries from news media outlets and the public.

This position requires a minimum of 5 years of demonstrated success writing, editing, and producing content. A Bachelor's degree with a major in Journalism, Communications, English or related field is required. The successful candidate will be able to handle multiple priorities, be detail oriented, well organized, and effectively communicate with NYSBA team members. Project management skills are a must.

The New York State Bar Association mandates the COVID-19 vaccine for all employees. Exceptions to the COVID-19 vaccine requirement may be provided to individuals for strongly held religious beliefs or medical reasons. The NYSBA offers an excellent salary and benefit package.