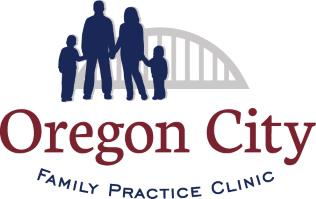 Certified Medical Assistant at Oregon City Family Practice clinic
OREGON CITY, OR 97045
We are looking for a Certified Medical Assistant with Epic EMR and a minimum of 2 years experience to join our Primary Care Practice. Great benefits, competitive pay, awesome co-workers and a fun atmosphere!
You will be:
* Verifying patient information by interviewing the patient, recording medical history and confirming the purpose of the visit.
* Preparing patients for examination by performing preliminary physical tests (taking blood pressure, weight and temperature and reporting the patient history summary).
* Saving the physician time by helping with office procedures.
* Securing patient information and maintaining patient confidence by completing and safeguarding medical records. Keeping patient information confidential.
* Counseling patients by transmitting physician's orders.
* Maintaining a safe, secure and healthy work environment by establishing and following standards and procedures, complying with legal regulations.
* Keeping supplies ready by inventorying stock.
* Updating job knowledge by participating in educational opportunities and reading professional publications.
* Serving and protecting the Family Practice by adhering to Professional Standards, policies and procedures, Federal, State and Local requirements.
* Enhancing the Practice's reputation by accepting ownership for accomplishing new and different requests; exploring opportunities to add value to job accomplishments.
* You will have the ability to perform basic Medical Assistant duties that will include, but are not limited to: Vaccine administration, placing orders, venipunctures, triage, EKG, medication administration, minor surgery assisting, scheduling.
Medical Assistant Skills & Qualifications: CURRENT CMA Certification required, supply management, verbal communication, infection control, creating a safe, effective environment, organization, scheduling, professionalism, patient focus, confidentiality, great with patients, teamwork, knowledge of OSHA and HIPAA.
EPIC EMR System experience required.
This is a full-time position with excellent medical insurance, PTO, 401K/Profit Sharing, Salary is competitive for a privately owned family practice clinic.
Please apply with: Cover letter that includes your salary requirement and your resume. Applications without a cover letter, salary requirement and your resume will automatically not be considered. NO phone calls or walk-ins please.
Job Type: Full-time
Pay: From $41,600.00 per year
COVID-19 considerations:
All patients, as well as staff are required to wear a mask. Employees, per Oregon mandate are required to be fully vaccinated.