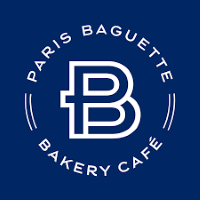 Cake Decorator at PARIS BAGUETTE
BELLE MEAD, NJ 08502
Description
OUR EXPECTATIONS
The Cake Team Member is responsible for the carrying out all operations and productions that take place in the kitchen such as scaling, decorating and producing all dessert for the café. The ideal candidate will be passionate about our quality products and ensuring the confectionary execution of all cakes, pastries and desserts. The Cake Team Member's goal should be customer satisfaction by maintaining overall cleanliness and safety of the workplace and executing quality desserts at the café.
Responsibilities
Responsible for scaling, decorating and producing of all Desserts, Pastries and Cakes
General knowledge of production methods and organization of Confectionary production
Learn new products and skills and has ability to demonstrate proper techniques to new cakers
Sanitization procedures, maintaining overall cleanliness of work station
Must be able to manage time and skills with strong organization
Knowledge of all recipes and procedures of all production
Ensure cake display is presentable for internal and external customers
Make creams and sauces for cakes and pastries
Receive, stock, and store food in designated containers and storage areas in an organized manner
Inform supervisor when equipment is not working properly and manage when food supplies are getting low
Perform other related duties as assigned
Knowledge and Skills
Relevant experience preferred (1 year +)
Effective communication
Multitasking, scrupulous working ability, stress management skills
Provide good customer service internally and externally
Bilingual with Spanish is a plus, but not mandatory
Knowledge on food producing process, sanitization, quality program
Knowledge on food producing technique, food microbiology, and food sanitary safety practice/procedure
Food safety, food labeling, nutrition related knowledge (include FDA)
Food Handler's Certificate Required
About the Company
Here at Paris Baguette, we are part of a talented, diverse, highly competitive team—a collection of genuine individuals united by a desire to have fun and a passion to succeed. Our Retailers are the driving force of our world-class product and exemplary service. They build lasting connections with each and every one of our guests and focus on the guest experience from the time they enter the café until the guests leave. They are always Happy to Help! Pride in their work, our quality products and excellent service are non-negotiables for our team. If you are someone who enjoys making a difference in someone's life with just one interaction, then we are looking for you to join our team!
HEADQUARTERS
Moonachie, NJ, US