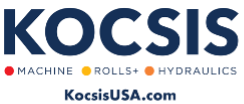 2nd Shift CNC Vertical Lathe Machinist (10% shift differential) at Kocsis USA
ALSIP, IL 60803
Who We Are
KOCSIS is an industrial technology company built for tomorrow. We combine boundless ingenuity and in-depth customer collaborations with our best-in-class workforce to deliver products that are built for the future.
We are looking for Two 2nd Shift VTL Machinists to join our talented team at our growing company.
Job Description
As a 2nd shift CNC Vertical Lathe Machinist, you will be primarily machining large precision parts from various industries. As an employee, you must demonstrate a high regard for safety at all times and will be required to work the hours necessary to support the demand, which will most likely include overtime.
Responsibilities
The ability to perform setups and machine large precise parts efficiently.
The skill to handle, load, and unload parts up to 10,000 lbs.
A proficiency at reading drawings.
The ability to make tool offsets and edit programs.
The skill to setup tools
Job Requirements
Commitment to safety
Initiative, dedication, and reliability
Willingness to learn—training provided
Skills & Traits
High level of safety awareness
Ability to work as a team member
Strong attention to detail
What You'll Need
High School diploma or GED encouraged but not required
Any relevant manufacturing experience
Benefits include: Medical, Dental, Life, Disability, 401K, 401K Matching, PTO, Parental Leave