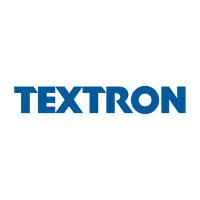 2022 Associate Financial Analyst - Bell Textron Inc.
Fort Worth, TX
JOB DUTIES:
We are pioneers. We were the first to break the sound barrier and design the first functional jetpack. We were aboard NASA's first lunar mission and brought advanced tiltrotor systems to market. Today, we are defining the future of on-demand mobility. Each person at Bell has a role in creating the technology and innovation that makes Bell an aviation expert. Our people in our business functions ensure the stability of our company by supporting the manufacturing and creation of our aircraft. No matter where you are in the company, at Bell, you are critical to the success of our company.
A Day in the Life of an Associate Financial Analyst:
Bell has several opportunities for early career Financial Analysts interested in pursuing a rewarding and challenging career. Our early career employees may find opportunities in the following areas:
Accounting

Assists in the preparation of Bell's financial statements to ensure that they present fairly the company's financial position and results of operations.

Business Process Controls

Provides support to Textron operating units with military contracts to ensure compliance with the DFARS Business Systems Clause and Sarbanes Oxley section 404 requirements.

Military & AVLS Programs (H-1, V22, FLRAA, FARA)

Provides performance and cost reporting for military program contracts.  Part of team responsible for negotiating, contracting, invoicing, collecting and ensuring financial management of large portfolio of contracts.

Customer Support and Services

Assists with demand forecasting, spares inventory management & pricing , warranties, mission critical support (MCS), Bell Training Academy,  A/C customizing

Commercial Programs (525, 505)

Analyses necessary to control and manage cost and schedule, develops budgets and forecasts, and maintains the business case for Bell's 525 or 505 helicopter program.  Key part of team bringing a new platform to market.

Integrated Operations

Through actionable information, provides essential counsel to the Integrated Operations (I/O) organization to drive improvements across Bell's manufacturing operations (transmissions, blades, composites, etc.).  
Responsibilities May Include :
Act as Business Partner to program or function

Drive and influence outcomes (not simply report information)

Analyze data and provide solutions

Interact with internal and external customers
Don't miss the chance to join our team environment where you feel a sense of camaraderie. As a member of our global workforce, you will collaborate with dedicated, enthusiastic teams where unique experiences, backgrounds and ideas combined with a strong passion for our products take us above and beyond flight.
Education Requirements :
Bachelor's degree is required.

Degree in Accounting, Finance, or closely related field strongly preferred.

3.0 minimum overall, undergraduate GPA strongly preferred.
Minimum Requirements for an Associate Financial Analyst at Bell :
0-2 years of experience in Accounting, Finance, or related field

Ability to analyze and interpret program financial data

PC proficiency required in Microsoft Office with a strong emphasis on Excel

Ability to communicate effectively (verbal and written)

Must work well in a team environment

Must have the ability to be a self-starter and work with minimal supervision
Source : Bell Textron Inc.